My Little Shop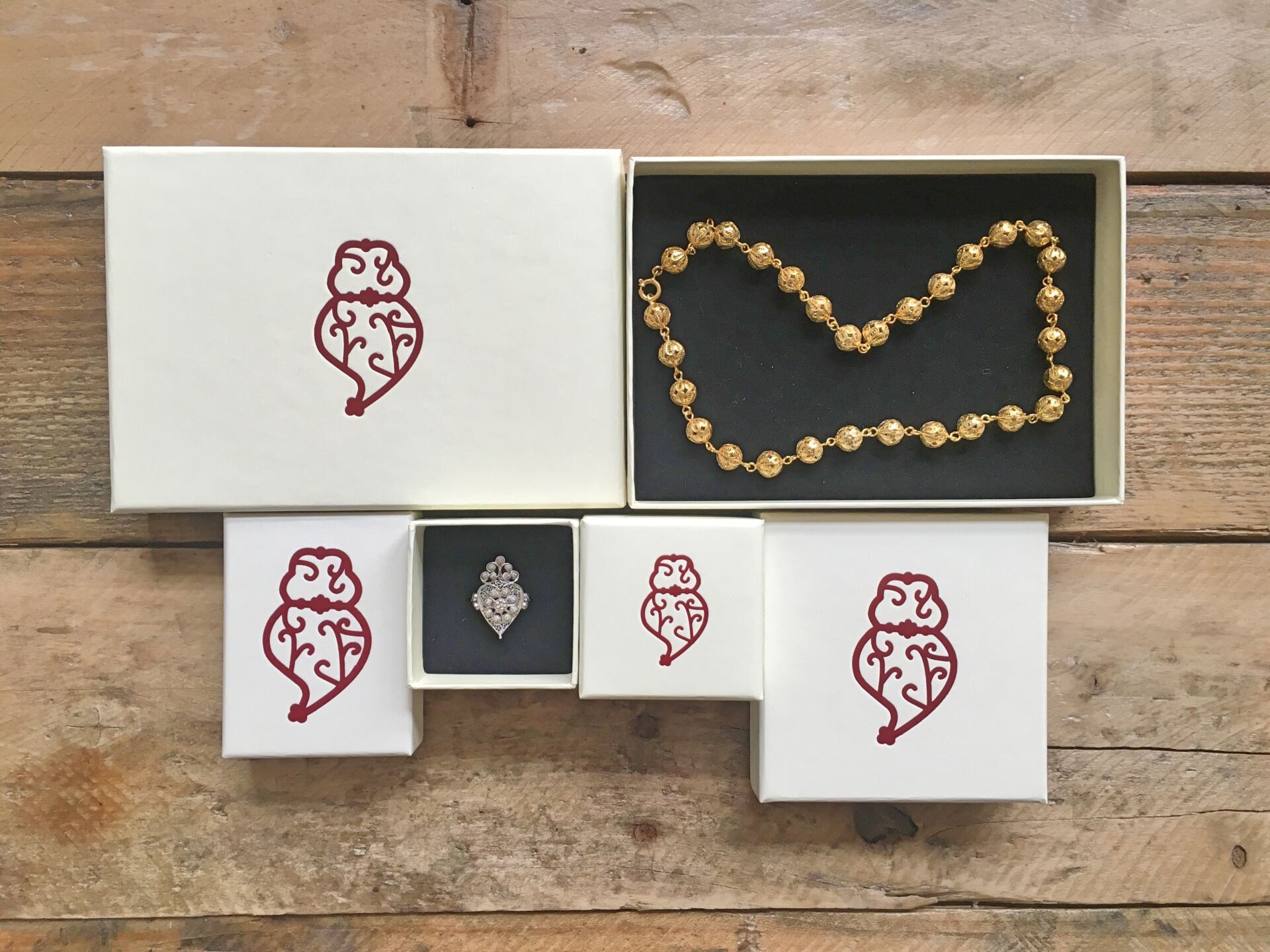 Welcome to my little shop, where I sell traditional Portuguese jewelry. These pieces are all ethically hand-crafted in Portugal. The artisans who make them are often taught filigree craftsmanship by their relatives, who, in turn, were taught by theirs. I guarantee that these items are quality items and not cheaply-made knock-offs.

A charming gift box (made from recycled materials, of course) is included in the price of each item, so it's ready for you to gift to a loved one or to keep for yourself. Because there's nothing worse than having the same jewelry (or dress) as someone, I never buy more than four of each item. This also means I may run out of your favorite piece from one day to the next, so get it while you can!

I hope you end up loving filigree as much as I do. Have a look around this shop and if you want to purchase an item that is out of stock or you would like a different finish on a piece, please use the contact form to let me know.

Where do I ship to?

Unfortunately, I am only shipping to the US for now but am working on shipping to other countries very soon! Please bear with me.